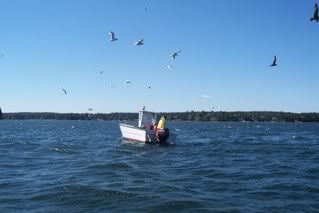 We are in Maine for a few days visiting Steve's family. They took us out on their boat, here's a picture of a lobster boat stopped to collect lobsters. Notice the seagulls that follow them around while they work. Guess they get some free food!
The next pic is in Bar Harbor, a beautfiul town. This is the door of an Inn right downtown.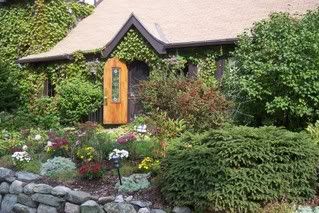 Dear reader, hope you are well.
Barb V